LIFE
Inaugural General Assembly of EV Resource Recirculation Association
23-05-16
본문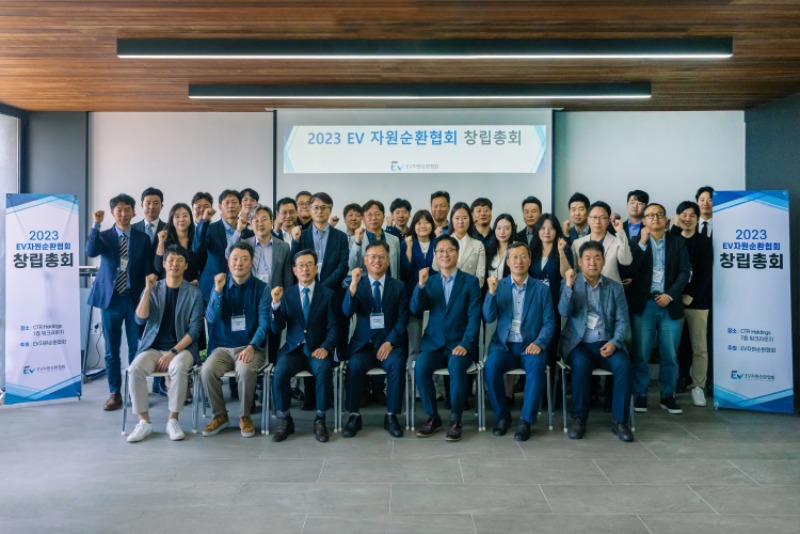 Along with the growth of the domestic electric vehicle market, the importance of cross-government
support and inter-sectoral collaboration has been emphasized for enhancing the competitiveness
of the ecosystem related to secondary life of electric vehicle battery packs. In line with this, the 'EV
Resource Recirculation Association' successfully held its inaugural general assembly on May 16 at the CTR Building.
The inaugural general assembly of the EV Resource Recirculation Association, led by the CTR Group,
was attended by approximately 30 companies, including LS MnM, Wonik PNE, Min Tech, Poh-en,
EV Link, Gyeongnam Techno Park, Ulsan Techno Park, and the Korea Association of EV Technologists.
This notable event witnessed the participation of prominent corporations, mid-sized companies,
startups, research institutions, and relevant associations, totaling 50 attendees.
During the general assembly, activities such as introducing member companies, appointing
executives, and approving the articles of association took place, along with the exchange of opinions
on future business initiatives of the association.
Youtube 링크 연결 :  https://youtu.be/aKEj_XMJjTo
The EV Resource Recirculation Association was established to enhance the capacity of EV battery
reuse and recycling ecosystems. As a non-profit organization, it aims to facilitate active mutual
exchange among member companies by sharing diverse information with related businesses and
specialized research institutions.
Furthermore, through the EV Resource Recirculation Association, efforts will be made to strengthen
the foundation of the secondary life industry related to EV batteries by proposing policies, pursuing
collaborative projects, and engaging in joint R&D initiatives. This will contribute to enhancing the
competitiveness of EV battery resource circulation and promoting substantial cooperation and
mutual benefits among participating companies in the association.