온택트
CTR Ontact #8 Europe Technical center
21-06-29 12:35
본문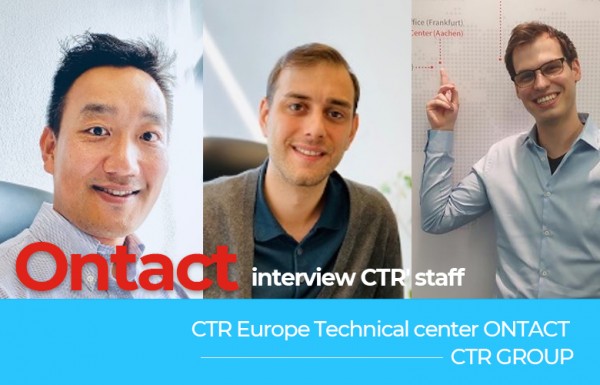 Who am I?
Hello everyone, this is Jay Kim from CTR Europe technical center. I am in charge of corporate operation, financial accounting, and customer support in Europe. I joined at CTR in 2019 as a finance manager, and previously worked for over 14 years as a finance/operation manager at automotive manufacturing plant in Korea and Slovakia. The first impression of joining CTR is that it's a young organization that respects diversity. With a new vision, the organization is constantly moving, and I feel that I am still alive as a member of the organization. It brings me the feeling how good I was decided to join CTR.
Shall we find out what the CTR Europe technical center does? 
In June 2018, CTR established the "CTR Europe technical center" to secure roots technology for automobile parts by utilizing European automobile R&D infrastructure. It is in Aachen, Germany's NRW federal state, and is a 15-minute drive from the RWTH research complex called as "MIT" in Germany. (For reference, the city of Aachen is recognized as one of Europe's best R&D infrastructures, with more than 260 research institutes at Aachen Institute of Technology and famous companies seeking to utilize the results of their research.)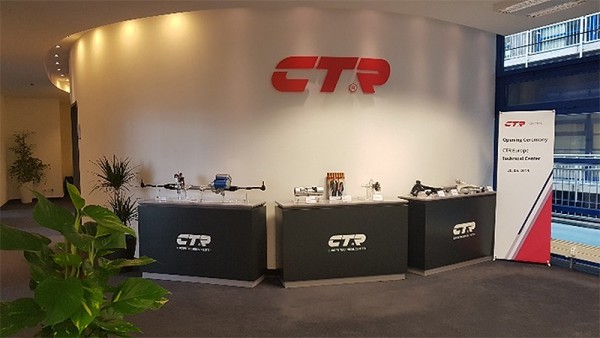 CTR Europe technical center, which opened in 2018, is CTR's fifth and first overseas technology laboratory. In particular, the R&D capability has been steadily built up by establishing a technology R&D center at the head office in Changwon in 1990. Recently, R&D centers were opened in Ulsan and Yeongsan, Changnyeong, and a advanced technology R&D center is also located in Anyang, Gyeonggi-do.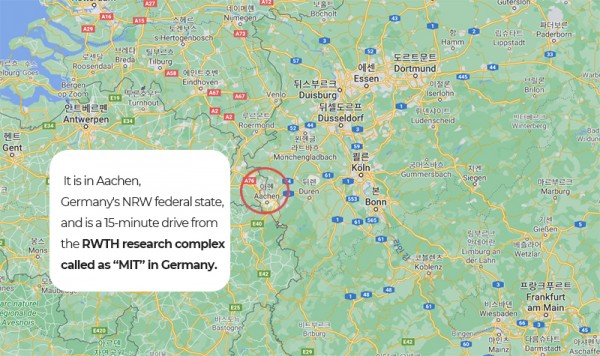 Current member of CTR Europe technical center in Germany, three researchers who have Master/Doctor degree manpower are working now. And they are preparing the key role for CTR's entry into Europe according to its strategic direction. Researchers are conducting R&D projects with university institution and private research institutes about production technology improvement for automotive industry and raw material reinforcement as well. 
While the industry trend is rapidly changing and the automotive industry is under the biggest challenges, CTR has proclaimed the vision of 'CENTRAL to Your Safe Mobility', which means "to become a company that adds safety to all movements". And CTR Europe technical center is one of the steps to provide safe products and services to customers and society based on CTR's core technologies and capabilities. 
This is Germany. 

What do you think of Germany the most? beer? sausage? Yes, that's right but there is also "AUTOBAHN", the unlimited speed autobahn cannot be missed. The Autobahn is just a highway in Germany that allows unlimited speed on certain sections. I also had 15 years of driving experience, but when I first entered the German highway, I was very nervous. Usually, three lanes on one-way and six-lane round-way highways are common, with 1-2 lanes being overtaking lanes and third lanes being normal driving lanes. 
However, in the third lane, there are many freight transport vehicles, so the second lanes are overtaken and re-entered. However!! 1 Lane is a place where our neighbor brothers, sisters, and younger siblings who speed over 200km/h by car. I took a picture the first time I saw someone around me reaching at speeds over 200km/h. It was like a big event to me, but my friend was just a casual driving, speeding up and passing when he wanted to pass over. 
So, we work with Germans.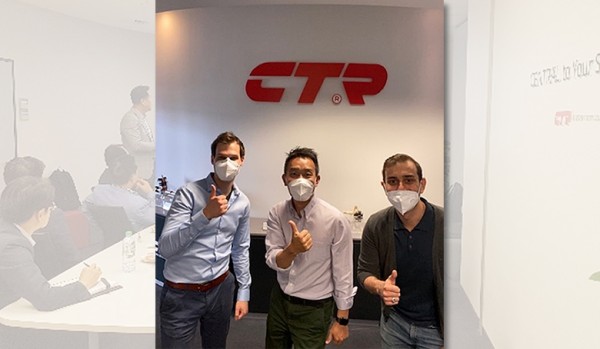 As mentioned before, the car's normal driving speed is 200km/h. Therefore, they consider the safety of the vehicle very important. It just feels like the standards have been leveled upwards, and the Germans have a big proud of their own vehicle brands, which meet those standards with certain technical and quality levels. 
When we collaborate on a project with German research institutes, we experienced the circumstances of solving problems after taking a long time to explain and define tiny things in detail within a complex process flow. 
When we meet the time of no compromise about the assumptions which build up at the first research stage, we felt that "why do they do that?" But that's why we are riding a German brand vehicle. We think it's because Germans don't just go over the smallest errors or small problems, and Germans think that all customers have another level of expectations for German brand vehicle. They are still working for making premium-quality vehicle and realizing why their brand value is still high. Just like our CTR's vision, CENTRAL to Your safe Mobility.