온택트
CTR Ontact #6 Game Changer
21-06-02 17:39
본문
CTR Ontact #6 Game Changer
Ontact(online contact)
Chief technology officer in CTR Group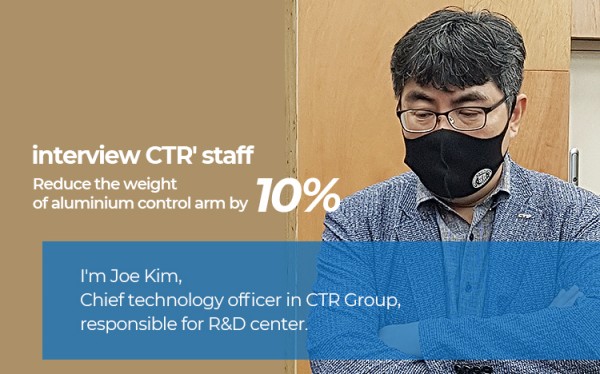 Hello, our valuable customers, I'm Joe Kim, Chief technology officer in CTR Group, responsible for R&D center.
It has been hard to communicate with customers after COVID-19. I look forward to the end of it as soon as possible so that we can communicate closely as usual. However, we are still in COVID-19 situation, and CTR can no longer delay close communication with customers, so we would like to try communicating via online.
introduction to Company and R&D center 
CTR is a company that manufactures steering and suspension parts. Founded in 1971, CTR has grown into a company with its own technology and global network over 50 years of history. It has become a global company by exporting to more than 70 countries around the world.
CTR developed steering and suspension parts for the first time in Korea. CTR established R&D center in 1990 and is continuously working hard to secure our own technology.
Operation Strategy of R&D center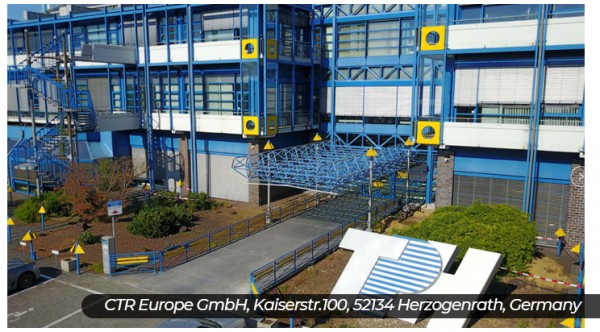 In 2017, CTR made a technology development strategy and finalized our own product/technology roadmap to find future products for the company's sustainable growth. CTR is focusing on lightweight for the steering and suspension parts currently produced. To prepare for the future, CTR is also making efforts to develop products that are applicable to all means of transportation beyond the scope of CTR products.
In 2018, the Europe R&D center was established in Aachen, Germany, to get source technologies for automotive parts by using European automotive R&D infrastructure. They are working on joint projects with German universities and private research institutes in various fields to develop new technologies.
R&D performance 
CTR recognized the importance of lightweight for automotive parts early and is actively engaged in R&D activities to develop lightweight parts.

High-strength aluminum material for forged parts was developed and was able to reduce the weight of the aluminum control arm by 10%. The hybrid stabilizer link was mass-produced using plastic insert injection, and it was an innovated idea that succeeded in the lightweight. In the field of test evaluation, by getting a certification from certified international testing organization, test laboratory was recognized internationally for having quality systems and technical capabilities that meet international standards.
R&D Goals and Strategies
CTR R&D center is focusing all of our capabilities on reducing weigh of parts and having cost competitiveness. Creating the value of customers by developing cheaper and lighter parts with higher performance and quality is our goal and mission.
CTR R&D center is trying to realize our goal by developing hybrid products that combine metal and composite material. 
We believe that they will be game changers. We promise to do our best to create and expand customer value beyond CTR value. I'd appreciate it if you keep watching us with interest.
Lastly, I wish your family good health and happiness. 
Thank you.